dr. Livio Sandev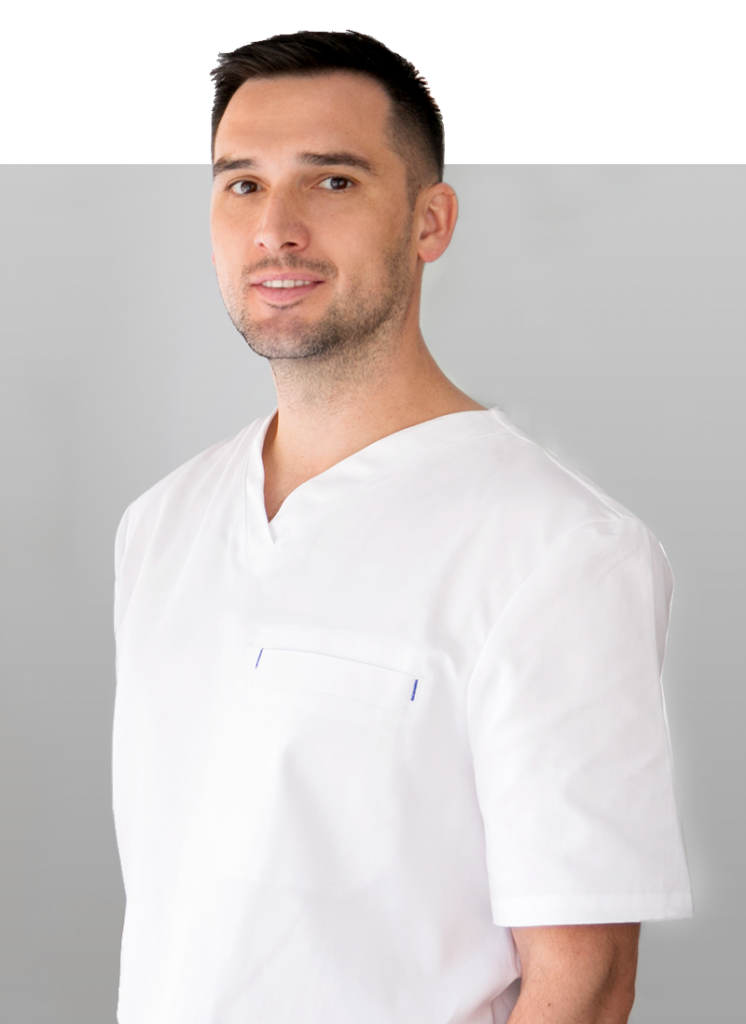 Livio Sandev was born in 1981 in Zagreb. After finishing the Fifth high school, he enrolled in the College of dental medicine in Zagreb, from which he graduated in 2006.
In his college days, he showed a special interest in oral surgery and implantology and spent his time assisting at a private dental practice.
After finishing his internship in 2008., he was employed by Galiot, a private dental practice. He has been working in the Zagreb – West medical center since 2010, all while running an independent practice with his wife, Petra.
His skills in implantology and prosthodontics are constantly improved.
On weekends he takes his bike and rides it up Sljeme. In his rare free time, he even enjoys the art of sculpting. He's a father of two.