Teeth whitening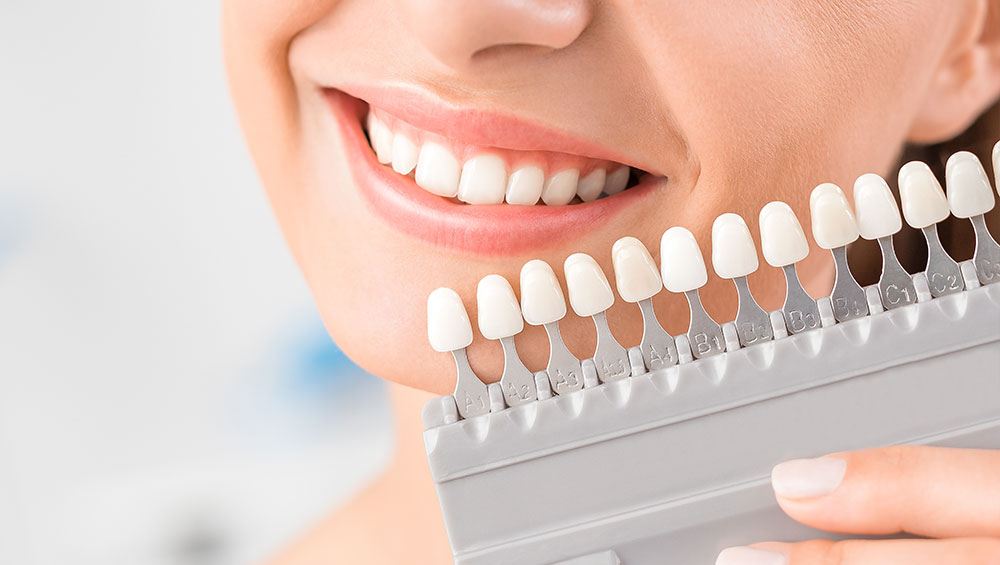 There is no faster or more efficient way to achieve a bright smile than professional whitening at the dentist's. After just one visit, your teeth could be 6 to 8 shades brighter.
Studies have shown that there is no adverse effect of whitening teeth and their structure, provided that whitening is performed under the supervision of a professional and that it is not done more frequently than recommended.
Benefits of teeth whitening at the dentist's:
– Safe, efficient and fast
– Low or completely absent dental sensitivity
– The results are consistent over longer period of time.
After being whitened, the teeth are coated with special remedies that enhance remineralization and reduce sensitivity. If needed, the patient continues treatment at home.
Our advantages
A small, well rounded team specialized in dental aesthetics


Boutique approach – a personalized process and dedication to each patient


Perennial experience in state-of-the-art dental practices


A modern practice and a comfortable ambience


Exceptional materials with a perennial guarantee


Modern-day program for digital smile design